Enactus UK 2020 National Expo- London Excel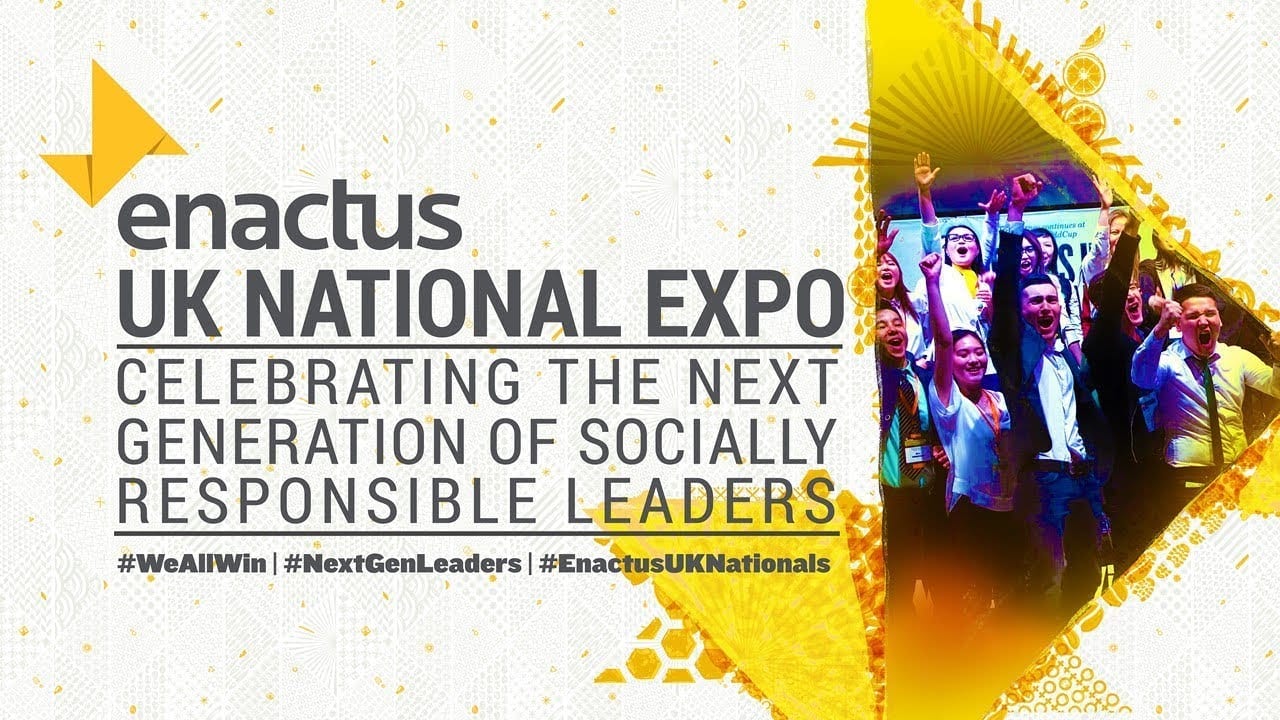 Once a year a select group of business, student and academic leaders from across the country gather together to showcase how entrepreneurial action and shared innovation is transforming lives and creating a better future.
On the 6th-7th April, our 61 Enactus teams from across the UK will compete in the Enactus UK 2020 National Expo at the ExCeL, London.
This dynamic, energy-filled event will bring together over 750 university students and 300 academics and senior UK business leaders for two days of celebration and collaboration of Youth Social Action and Social Enterprise.
Opening times
Monday 6th April: 8.30am-7.00pm
Tuesday 7th April: 8.00am-5.30pm
Entrance
West entrance
Custom House DLR
BOOK YOUR AV OR EXHIBITION STAND WITH US BY FILLING IN THE FORM BELOW-