London Bridal Fashion Week 2020- London Excel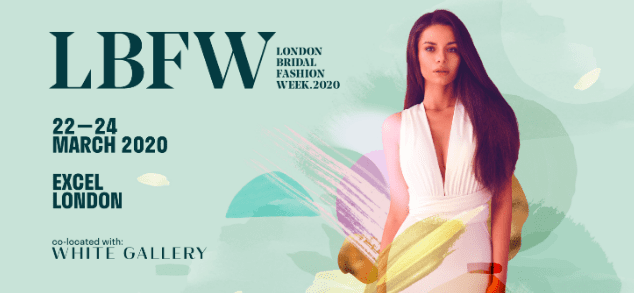 Under the slogan 'In unity there is strength', London Bridal Fashion Week demonstrates its primary objective; to stage a world-leading fashion event that represents the full breadth of the bridal industry.
In 2019 the show reached new heights, with over 350 global brands and more buyers from more countries than ever before, alongside an extensive network of influencers and press. For 2020 the boundaries will be pushed even further, with the greatest ever celebration of bridal fashion taking place in the capital.
London Bridal Fashion Week is a trade only event held for bridal retailer.
Opening times
Sunday 22 March: 9.30am-6.30pm
Monday 23 March: 9.30am-6.00pm
Tuesday 24 March: 9.30am-4.00pm
BOOK YOUR AV OR EXHIBITION STAND WITH US BY FILLING IN THE FORM BELOW-