Projection
When deciding whether to use a projector for your event, there are a few elements we like to keep in mind to ensure it will work effectively. When we set-up a projector for you we check that the image is set perfectly for the screen and we provide the connecting cables from the source (whether that be a laptop, Mac, DVD player etc.)
Ambient light: Every projector is given a Lumen rating which tells you how bright the projector will shine. So, just like a torch in bright sunlight it may have little or no impact. This is normally a factor when using a venue with large windows or a Marquee during the day. But in a darkened room or night event, a projector is extremely effective for large audiences. We will help you make the right choice according to your venue.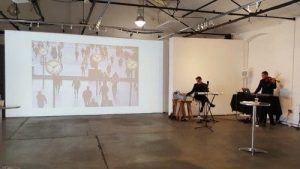 Resolution: This refers to the number of pixels that make up an image. There are a range of resolutions to choose from, including, SVGA, XGA, WXGA, 720p, 1080p and WUXGA. The most common and effective resolution is XGA, this is the most popular for Power Point presentations from laptops and DVD players. If you have a presentation where a very high quality image is really important, then using a HD projector is best, with the visuals being shown from a Blu-ray player or laptop with HDMI output.
Throw distance: This refers to the distance between the screen and the projector. This is normally a factor when this distance is either very short or very long. We can help you make the most of your venue and select the right lens for extreme distances.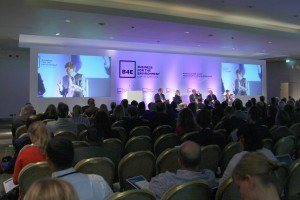 Lamp Life: This is an important factor as it will help with the quality of your image. LED projectors are beneficial for long-lasting lamp life and generating less heat, so not only is this Eco-friendly but also allows you not worry about the projector stopping mid-presentation or viewing. However, darker rooms may not benefit from LED projectors, as they are not as bright as traditional lamp projectors. These are ideal for larger audiences and where high brightness is required.
Screen: The size of the screen being used or in the case of using a wall,the size of the image you wish to have, also determines the size of the projector required. There are many screens options, we can assist you to make the best choice.