Live Streaming Services London
London Audio Visuals live streaming service offers affordable London webcasting solutions enabling you to broadcast your event, conferences, presentations and meeting live or on-demand to audiences of any size, from your location venue to your Facebook, Twitter, YouTube or other physical sites and locations.
Live streaming is suitable for a range of events, including Church services, Remote teaching, Business meetings and Seminars. If your event needs to reach a mass audience digitally then this is the ideal option for you.
Our live streaming and web streaming services is becoming more popular, due it being one of the fastest ways to obtain information. It allows for event organisers to connect to larger audiences. The fact that you can connect with remote audiences is an exciting new way for companies to expand their audience or potential clients.
Live feeds are not only suitable for the usual events such as conferences and seminars, but also others like, product launches, exhibitions, award ceremonies. The benefits of a live stream are invaluable for any event type.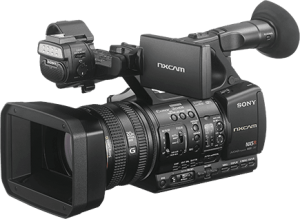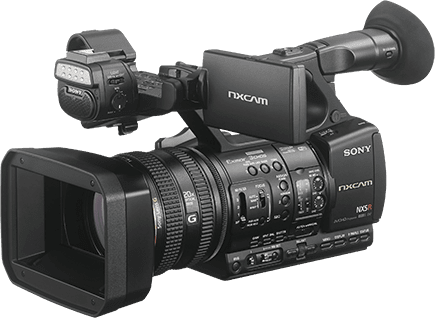 Capturing content from your event and having the option to quickly stream it onto your company website, is also another way for your audience to tap into the information. Live streaming is also a way to get those who could not physically attend your event, to still be a part of it.
Live streaming is the ideal option for communicating remotely. All you need to get you started with your event live stream, is a video camera or multiple cameras (if you require), a laptop, audio equipment and microphones. 
Having a live feed at a large seminar can be highly effective in engaging your audience and ensuring all audience members have access to all vital information. This is particularly important at seminars where maintaining audience participation is crucial.
Our technicians are able to set the presentation up to be a split screen with the live camera feed and company documents, such as powerpoint presentations, all being broadcast live simultaneously. All that is required from you are necessary documents prior to the live stream and our team will make sure it is all the correct format and ready to be shared in your live meeting.
Where the event is taking place in a large venue across different rooms, a live stream will allow audiences in different areas to access footage from the main room. Beyond this, live streams also allow your event to be broadcast to different locations, meaning you gain more participants for your event.
Should you require the live streaming to be recorded, we are also able to offer a record and post-production edit service, whereby you will be able to further share the meeting with a broader range of colleagues.
Depending on your venue size, the set up of the stage at your event, may mean that in a large room the main stage may not be clearly visible for all audience members, so using a live video relay at an event when the main stage view is obscured, is a quick and easy solution to this problem. Our team will will work around your venue, to strategically place screens with the live feed among the audience members, so all can see and hear clearly the details of the important presentations.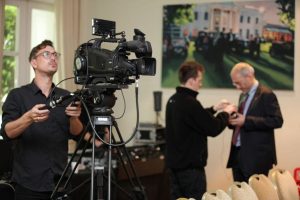 Our technicians can also arrange for the live streaming to be delivered to other platforms, such as Facebook, Youtube or a range of devices. This makes it an ideal option for when circumstances do not allow for mass audiences to participate in one specific location.  
Our staff always work professionally and considerately. We work with you to discuss what you want to achieve and always give the best advice to help your live stream run smoothly.