Astera Wireless Pixel Tube (TITAN TUBE)
The ultimate film lighting tube for TV, event, cinema and photography.
London Audio Visual are proud to be stocking the new Astera AX1  Titan Tube Film Lighting Tube | Titan Tube is especially designed for the Event, Film, Broadcasting and Cinema industries. Optimized for an ultra-high TLCI, a very high CRI and peak brightness, colors as well as Hue, Saturation and Intensity can be set directly on the tube. In addition, the Titan Tube now accepts wired DMX via a special power/data combination cable.
Talkback+
Detect all available lights, set them up, check their status, configure DMX addresses and DMX profiles.
 Seamless Runtime
Set the length of your production and be sure that your lights won`t run out while still getting the maximum brightness.
TruColor Calibration
Individually calibrated lights lead to 100% color consistency and exact color reproduction of color temperature and filter gels.
Effects
Quickly build programs out of colors and effects, trigger them or make them match a beat.
Flicker Free
Scrambled PWM technology to avoid flickering when filming.
Green/Magenta Correction
Adjust green/magenta during content creation to reduce postproduction work.
Scheduled StandBy
Switch lights into power-saving standby and schedule them to wake up when the production starts.
Dynamic PowerBoost
This exclusive feature makes the light able to display the maximum brightness at all time and intensify non-white colors.
Emergency Lights
Switches to white light when AC power is cut to keep your event save
Anti-Theft
The lights give visual and audible alarm and send notification to the AsteraApp if they are being moved during an event.
DJ Feature
Auto BPM analyzes the beat and matches programs to it, flash buttons can trigger special effects while being held down.
Other Features
The AsteraApp™ is packed with many additional items and new features are frequently added via software update.
---
Total control with Astera App v9.0 (Supplied)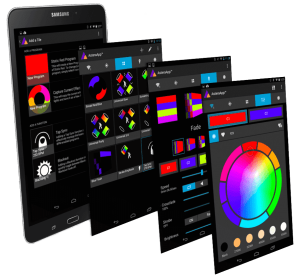 An intuitive and fast control of complex lighting setups with fully customizable programs and effects.
Our ASTREA lights are boxed in flight cases of 6 with an ipad and app.
-Reduce setup times
-No power or dmx cables
-Indoor or outdoor use IP65
-300 meter range
-Up to 20 hrs use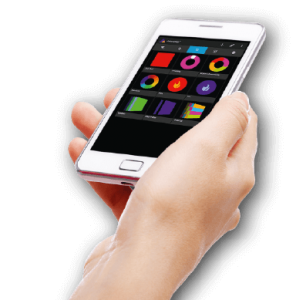 The heart of Astera's control system
_________________________
Get FULL CONTROL over your Astera Lights at the touch of your finger.
It is the first and only FREE APP in the Professional Event industry to offer
a complete and total control over your lights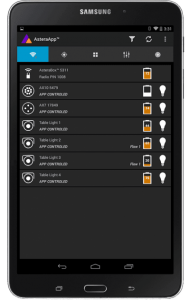 Get the full picture.
____________________________
Get a list of all your lights and their statuses, even when controlling them by DMX.
And keep a permanent overview by filtering and sorting by different criteria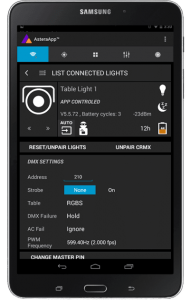 The fastest & easiest way
to change settings.
_________________________________
Change your light's DMX addresses, footprints, etc… without touching the lights
Select multiple lights and change their settings together to save even more time.
Discover UNIQUE features only available on the most advanced Event Lighting App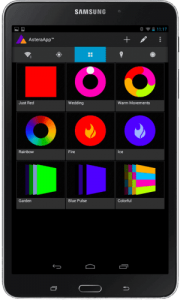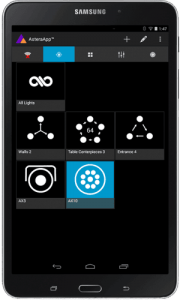 Programs
Create complex programs out of colours, effects and settings. The lights will remember and repeat these effects without requiring a constant wireless link
Targets
Quickly create groups of lights, assign positions and select which lights should receive commands
The AsteraApp is designed to work seamlessly with other control methods. It can set up DMX addresses and footprints for CRMX control and Astera's IR remote can be used to send App commands to single lights.