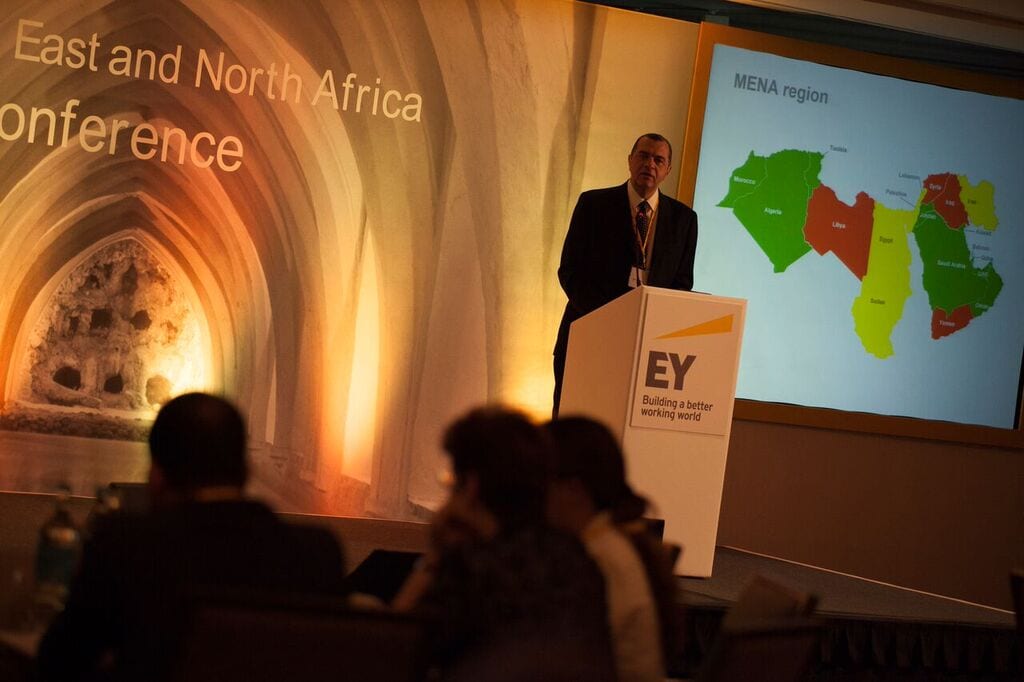 You could be planning for a conference, but it is important to consider what type of conference you are trying to organise. Some of the different type of conferences include:
Educational and Training Conferences
Annual Conferences
International Conferences
Academic Conferences
Issue-related Conferences
Business Conference
Trade Conference
Sponsorship
It is important to know which type of conference you are preparing to run as you will then have a clear target audience in mind. Once you know what type of conference you are arranging you can then begin pre-planning.
Pre-planning
Target potential sponsors before you plan anything else, as this will help you determine your budget. Gaining sponsorship can help fund part of your conference, also associating yourself with a like-minded company/or someone from the field will help you gain more prestige and will be more attractive for clients to buy tickets.
Estimate the number of people who will be attending the event. Think now about possible venues which will be able to hold the number of guests. You will need to arrange a site visits, for your own benefit, this will allow you to check what the venue has to offer. Site visits are also a useful way for the AV company to check what you will require and go through the different options that will be available.
Organise staff, have each staff member write down important dates for when tasks/bookings need to be made and stick to them. Make sure tasks are signed off when completed, so you can keep check of where you are.
You will need to think of a date now, and start working backwards. Avoid clashes with any other conferences in your field, or any big events, which guests may possibly chose to go to instead! It is also worth considering popular holiday periods and try not to schedule during this time.
Budgeting
This is one of the most important aspects of organising a conference. Set a realistic budget and allow yourself contingency money in case of any problems.
Remember what your funds will be spent on, we have a quick check list below:
Venue
Catering
Staff
Guest and Key Speakers
Stationary
Welcome/registration packs
Audio and Visual equipment hire
Tables and chairs (unless the venue can supply these) including table linen
If you are serving alcohol, corkage fee to be discussed with the venue
Any promotional material/Marketing
Insurance
Volunteers are obviously free, but it would be nice to budget in for some small gifts for their time.
Stationary for the entirety of the conference or tablets or sockets available for laptops/Macs to be plugged into, will all cost money. You may want to also consider tablet hire as this may help you with easily collating information post conference from your participants as well as being eco-friendly by not having to supply paper.
You will have to shop around for a venue which can cater for your exhibition. You will need to consider a number of elements when negotiating a price, the two most important being, can the venue accommodate for all the space/rooms you require and do they have experience in hosting conferences.
You will possibly have a dry-hire venue, this means that tables and chairs will not be included. A common tip would be to use a hiring company that would have worked with the venue before, this way you can be assured that they will be reliable. However, this is not always cost effective, so make sure that you have done your research and math before committing to the in-house hiring company.
Marketing, registration packs, other speakers, website management, food and drinks, insurance and obviously staff, will all need to be part of your budget.
Don't forget to budget for AV EQUIPMENT! Without this equipment you will not have a conference!
Venue
The first thing you will need to do is establish how many people you will have attending the conference. Then you can start contacting venues on availability. When looking at venues, you will need to think about the following:
How close is the venue to local transport?
Are there enough hotels/guest houses around to accommodate your guests who will require overnight stay.
Check what local activities are on around the venue.
If you will require break-out rooms during the conference, then make sure that the venue can provide access to multiple rooms. Negotiate the cost of the venue, a tip would be to keep a good relationship with the venue co-ordinator, and keep using the same venue each year, this may help you with a better price.
You will need to check if any of your guests will require any special requests for access to the venue, if so, meet with the venue co-ordinator and make sure that this is all pre-arranged.
You will need to confirm the times you have the venue from and to, make sure you discuss the set-up times and de-rig times of the AV equipment with the venue coordinator, check that they are happy with these timings. If you are unsure, speak to your lead technician, they will give you realistic timings for all equipment set-up and de-rig.
Might sound simple, but check that the date for your conference is one which the venue can do!
Also make sure you do a site visit. Our technicians will also want to do a visit to check whether the initial brief discussed can actually be set up at the venue.
We have a number of hotel venues which we have worked with in the past to help companies host their annual conference, if you have one in mind we can tell you if we have set up conferences there before, just ask!
Key Speakers
Make your guest speaker a memorable one. Find someone who will relate to the area of discussion and have a deeper understanding of the issues. Allow the key speaker to raise some impertinent and challenging points, it's what your guests will be talking the most about after the conference.
Make sure you write an introduction for each of your key speakers. Have these speeches rehearsed, but also with you on the day of the conference.
Ensure that your key speakers are aware of how much time they have. One tip is that  they should also have an electronic countdown timer on the stage/lectern so they can literally keep an eye on the time!
You may also wish to give your key speakers gifts at the end of the conference, after all a bottle of good wine will never go unappreciated.
You may want to discuss in advance what topics to include in key speaker's presentation. One way to give the clients what they want, is to do an online survey asking what it is that they are most interested in, this way you can ensure the key speaker can tailor their presentation to the audience requirement. This will also be a good way to encourage people to purchase tickets for the conference.
Speakers will need Audio visual equipment too. They will require projectors for presentations and may need lecterns. When thinking about the sound for the key speakers, you could have a gooseneck microphone attached to a lectern or lapel mic if the speaker wishes to walk around on the stage during the presentation.
Also remember that the first 10-15 minutes count! If people are getting bored, they will leave. So make sure the key speakers are people who can engage a large audience and not send them to sleep!
Once you have determined the topics you will cover, make sure you allocate realistic times for each topic. Remember, if there is a lot to cover, you may have to think about using multiple rooms with key speakers covering a range of topics. 
Legal Contracts
If you are going to release video footage from the event, you will need to have contracts ready and signed before the conference, this is to make sure you have the permission of key speakers to appear online.
Also consider the caterers, they will need to have a contract and the necessary insurance in place to cater for your event.
Check with the venue if there are any legal contracts you need to cover you hosting your conference with them. It would also be useful to check that all health and safety checks are up to date and oblige to the legal requirements.
Marketing of your conference
Post up conference information on your website, allow for guests to register and pay online. Make sure that you contact companies/people in your field and make them aware and invite them to the conference. Don't just stick to who you know, research the other companies out there and get in touch with them. A little tip, keep a record of this information for future conference events.
Use local Media to place a radio advert for where the majority of your clients will be and local newspaper adverts are always a good source of marketing. Send out email invites to save money and time, also a quick email response back will allow you to track the number of guests attending quickly.
When marketing your conference be sure to state why it will be beneficial, ensuring you clearly oultline what key information the guest can expect to be provided and topics covered. Also speak directly to who you expect to attend by stating `who should attend`, this will allow attendees to be confident that the conference will be addressing their needs and issues that they are interested in.
Market your conference at least up to a year before the event date. Make audiences aware of the deadline for when they have to be signed up by.
If you have held a conference previously and have images from that event, then use these images to sell the current conference. Also, hire a photographer for the day! We could arrange this for you. Images are the best way to sell what is on offer for the event.
Use social media, one hashtag on twitter can get your brand across to the intended audience more instantly that any other form of marketing.
Registration
Electronic registering and on the day self sign in, can save the costs of of hiring 2-3 people to manually cross someone off a list and hand out a name badge. All you will need is to hire a tablet and load your register onto it.
Also remember that online registration is not only more modern but also more professional and more dependable. This will allow you to keep registration information organised and within easy reach for staff and will also allow you a quicker way to communicate with your attendees.
You could also use companies such as eventbrite, they provide one place for you to set up the event and market it, and scan tickets.
Remember the registration fee will help you fund a percentage of the conference, so do not overlook this part of the conference.
Conference Themes
Just because it is conference it doesn't mean you need to just think about chairs and a stage. A particular design choice will allow your conference to advertise your brand identity and the key message of the conference. Simple use of uplighters in brand colours, will enhance your theme. Banners with `stickers` of the brand logo and key phrases/slogans will help with giving your conference personality.
Keep the lines of communication open with, yourself (the organiser), the venue manager and of course the lead technician. That way, any last minute changes will can be accounted for carefully and efficiently, and there will be no nasty surprises for anyone on the day, allowing for a more professional conference to take place.
Conference Programme
Make sure you have programmes for the event, printed and ready once all speakers and the timeline for the day has been registered. Make sure all speakers have been finalised before you spend on printing the number of programmes required.
Exhibitions
Exhibitions can happen during breaks or after the conference. Remember that each exhibition stand will need AV equipment as well. Each stand may require a different set-up, if you put us in touch with the exhibitors we can discuss what they want earlier on and be ready to provide the equipment.
Make sure your exhibitor floor plan has been thought through carefully and upload this to your website prior to your conference, so that your attendees can plan where they want to visit ahead of the conference.
Branding
Don't forget that branding is a crucial part of your conference, be consistent with this, by projecting the company logo around the venue, and make sure your documents are all printed with the brand logo.
You may also wish you give each guest a bag with information and some goodies, it is important to brand this as well.
Sound
Speakers will need not only require projectors for presentations they will need lecterns with a microphone or lapel mics if just walking on the stage. A good quality sound system, which will provide even distribution of sound in the venue will be important to deliver the messages clearly to the whole of the audience. After all, your conference is about communication, so make sure your visual and audio is second to none and do not compromise on this.
The sound technicians will need to take into consideration the following points:
What level of echoing there may be from the room?
What background noise is there likely to be, for example air-con units?
Is the room away from any noisy locations, such as busy foyer's?
How many people attending? If it is a small conference, will each delegate require a microphone to clearly participate in the discussions?
The technicians will discuss with you options for wired or wireless sound equipment.
Will you require an infrared system or induction loop to assist hearing impaired delegates?
If you require music we will look into a PA system being set up. This music can be played during the changeover in speeches, or whilst on a break, that way anyone not wishing to go for tea or coffee, doesn't have to sit in silence.
Lighting
Lighting is an integral part of the main stage at a conference. You will need to think about how you want to use lighting to draw attention to who is on the stage. You may wish to consider a spotlight specifically for the speaker or general warm lighting to cover the whole stage, and therefore everyone on the stage will be visible; you will need to take into account how large the room is, discuss the options with your lead technician.
You will also need to take into consideration how the lighting on the stage does not reflect of the presenters laptop or Mac, as this will be very annoying for them!
You may wish to think about additional lighting around the conference, it is not just on the main stage that will need lighting up. Guests will need to clearly see all the other areas, especially if you will be holding exhibitions in the same hall after the main conference.
Other technologies
Consider other areas that will require different technologies. For example, you may wish to have an area with tablet's and tables for delegates to work on during breaks, or to complete any specific activities/tasks that key speakers have arranged.
Involve and interact with audiences, have things like voting systems during the key speeches. These are simple individual hand-held systems that will record and give back immediate feedback or results. This is a new way of gathering accurate data for the field you are in.
Networking
One idea you may wish to consider is to implement networking stands or have designated areas for audiences to gather and mingle during breaks or after the main presentation. You could even have each key speaker in amongst the networking stands, to allow audience members to make future contacts, but further discuss key issues related to the topics. Remember networking is also a break, and breaks are important.
AV Company -US!
Remember Event Production is what we do! We will allow your conference to run smoothly and much more professionally. Over the years, we have mastered the art of providing equipment which will help a conference to run with glitches, so here is what we would recommend:
Make sure all timings and logistical elements of the event such as vehicle parking/unloading, venue power, venue access, are all confirmed and agreed between all parties as far in advance of the event as possible.
During the event, make sure you have technicians on hand, as they will help avoid any technical disasters ruining key presentations
Use music or looping images or a message on the main screen, in-between set up of the presentations. It will help the audience understand that the next session is about start, allowing them to take a quick break or talk over the main points from the previous presentation.
Make sure that all video content (presentations/videos etc) is in the same screen ratio (4:3 or 16:9), and that the equipment ordered (such as projector screens, comfort monitors, led display screens) matches this. Our expert technicians can guide you on this, if you are unsure.
Tell your technicians how dark or bright the room will be, and we can then advise you on what time of projector to have set up. It may also be beneficial to show the technicians the presentations before the conference, so they can assess the content in the darkness or brightness of the room.
Think about offering a Q&A session after each presentation, or if you are short on time, then pick 2-3 presentations only. Remember for this, you will need to liaise with our technicians for hand-held microphones and evenly distributed sound, to ensure all audience members are able to hear clearly.
Seating options
There are many different styles in which you can arrange seating. You could use any one of the following plans:
Stage and audience all sitting facing the stage, traditional theatre style.
Tables with either full seats occupied or half the seats occupied, so that all are facing stage.
Individual desks for audiences members to work on during the conference; classroom style.
Rows of desks angled so that audiences are facing inwards towards the main stage; herringbone style.
Have the audience sit in a U-shape will work for a smaller conference room, more intimate and everyone will feel a part of the topics for discussion at the end, this can be used with or without tables.
For a break of into smaller groups part of the day, the boardroom style  seating can work, which will also allow the key speaker to take a chance to sit and discuss, if they have been standing and delivering a speech on the main stage.
If you wish to have individual set-up for computers, then you could have a group sitting in theatre style or U-shape, and allow audience members to have access to shared drives and materials from the conferences. We can provide tablets for the number of guests you wish to cater for.
An important note to remember, make sure you are aware of how many people will be attending, that way you can hire out the most appropriate venue and know how many seats you will need!  
Panels
Make sure they are facilitated by the organiser. make sure that there are no more than 5 panelist, otherwise it can get crowded on the stage and also, may not have enough time to discuss all points. Unless of course you have have an extremely large stage set-up, which you can discuss with us, we have the facilities to custom build the staging to whatever requirement you have.
Get the most out of the panelists by having the organiser formulate key questions, to trigger debate amongst them. Try not to shy away from any areas, audiences want to hear different arguments.
Web-conferencing
Allows participants from all over the world to be logged in and listen and participate in key discussions and activities. We can set up projectors to view all materials and also relevant chats, so smaller groups can see what is going on.
Who Does What?
Conference Producer- Event Coordinator, will oversee the whole event. Ultimately every department will report back to the Conference Producer.
A lead technician with whom you have discussed the plans in detail with.
Planning team who will devise the itinerary for the whole event.
Finance team will budget for the event and will also help with sponsors.
Sales and Marketing teams will ensure that marketing is strategies are well managed and bringing in the clients.
Operational team- run the logistics of the event.
Venue management – it is important to understand what the venue will allow and what it won't. Make sure you negotiate a fair price for the rooms you will be using.
Volunteers- don't overlook this team, they are free and eager to learn, so use their skills to help you.
Itinerary
Create your itinerary, and then walk through the venue and see what the set-up should  be like, to allow guest to easily flow through the venue for all speakers, discussions/activities and food/drinks breaks. Avoid the venue being like Piccadilly Circus. This will allow you to deal with the major issues, and hopefully there will only be small problems to overcome on the day…we have to be realistic, problems will arise!
It sounds obvious, but you will need to plan the duration of the conference, for example, will it be 1 day or multiple days. Also, you will need to consider how long the day will be, remember that the guests will be travelling from all over.
Make sure there are enough tea/coffee breaks scheduled. This allows the guests a chance to re-focus and also will allow you and your AV team to prepare for the next session without everyone in the room.
Role of the Technicians
The technician's will provide you with an on-site visit and will take into account the room size to allocate all equipment. Their role is to then advise you what equipment is necessary and realistically what will fit in the space allocated.
Technicians will test all audio visual equipment thoroughly, prior to the event beginning, this will help avoid any minor technical glitches during the actual event. It is also important to have on-site support in order to help out should you need it.
We will suggest to you how many technicians are required, on the basis of what technical equipment will need operating on the day and how many rooms you will be using.
Important things to consider for Technical Equipment
Internet speed so if you need to access any documents or anything from online, you won't be waiting for ages!
Determine if rigging can be put up, if needed for lighting equipment. Most venues will be fine with this, but others may not, so always best to check.
Take into account if there are any windows, which will let in too much light, and therefore obscure the screen images, we will look into whether these can be covered, or ask to see the presentation before hand to look at if the light will be a factor to minimise viewing of the presentation.
Check electrical supply- the technicians will need to see where the main points of contact are and also the distance.
Taking into account the size of the room, we will recommend a size of projector or screen to suit the needs of the audiences.
Staging is an important factor, we can make bespoke stages to suit the number of key speakers you want on the stage at anyone time.
Checking ceiling heights is an important detail as we will need to see how high you want the projector/screens placed.
Staging and Lecterns
How many lecterns and microphones will you require? Traditionally there will be one on the stage, however if you have two key speakers, then you may wish to have separate lecterns for them, and position them on either side of the stage. This way audiences won't always be focusing on one area of the stage, it will keep their minds active as they will have to look to the different sources of sound.
When thinking about the staging, you need to discuss with the technical team if you need access to a laptop or Mac for the main powerpoint presentation.
Travel Logistics
If most of your guests will be driving to the event, make sure there is ample parking spaces available. If they require permits to park, have this all pre-arranged, but you will need guests to confirm their form of travel. If guests will have to pay for parking, inform them before-hand and notify how much it will cost.
Make sure those guests travelling by public transport (bus, coach, train) have detailed directions on how to get to the conference and times that the transportation will run from.
If you are hiring a venue which is a short distance away from where guests will arrive, you will need to arrange for mini-bus or coach rental- think about the main times the coaches will need to operate and for how long- to the calculations based on the number of guests attending. Make sure you tell guests of the arrival time at least an hour earlier, if they will need to wait for this transportation.
Transportation costs are something you will need to take into consideration if you are planning on getting keynote speakers to event and also their accommodation.
Ensure all your guests are given travel advice and any local information, e.g. restaurants, bars, etc.
Security and Health & Safety
Security is a factor not to be overlooked. Make sure you don't have anyone there who wasn't invited!
Also good to have security organised if the AV equipment will be left overnight.
Make sure that all guests to wear their passes/badges, at all times.
Make sure there are enough staff members positioned around the building who are first aiders. First aid kits will also need to be located at the main registration area and also with security and one in each room.
Make sure that all guests are made aware of the fire exits in case of an emergency.
Check if the Venue have an in-house Security policy, this may save you some money, which can be allocated elsewhere.  
Food Arrangements
Discuss with the venue if they have an on-site caterer (most hotels will include this in their package), if not ask if they offer a prescribed list of caterers.
You will need your guests to confirm if they have any food allergies and specific diet requirements. Remember to do this in advance, so you can liaise with the caterers and assure there are no mix ups with the food.
Think about other times, other than a main lunch break, you may want to use caterers…tea/coffee breaks with some nibbles. You will also need to discuss how many catering staff will need to be hired and for how long.
Free food- always works with guests- if you can don't charge! If you have a good sponsorship deal, this should cover it! No food that makes you feel sluggish after- healthy options are always better as guests will feel more focused after lunch or snacks.
Post Conference
Use this time to thank everyone for attending, and ask for feedback. Use this feedback to help with planning for your next conference.
Inform people of the next conference date…this way they will have plenty of time to sign up.
Send individual thanks and gifts to the keynote speakers.
Start lining up new keynote speakers for the next conference.
Inform everyone of the website details with all the conference materials available up until a certain date. Make sure you deactivate at the date you stated, that way, you will always have the most up-to date information online. Or have them archived on your website.
Offer a returning admissions discount, as an incentive to to return to next year's conference.
Feedback from some frequent Conference Attendees
The atmosphere is really important, keep it focused on what's happening on the main stage; make sure the stage is well lit and the sound is clear.
Visibility for all audience members, remember people at the back still need to see clearly. One good idea is to have plasma screens in the middle and at the back of where the audience are seated.
Clarity of sound is so important, there is nothing worse than sitting at the back and not being able to hear anything. This is also a common problem when Q&A sessions take place. Guests are able to hear the key speaker clearly as they are mic'd up, but the question from the audience may not be heard as clearly. One solution to this could be to have roaming microphones.
Merchandise that is interesting being handed out during the breaks. Often attendees get bags of, let's face it…junk! It would be nice to get a goodie bag with useful items, so get a team together to come up with ideas for merchandise people will want to keep!
Little things like having somewhere to leave your luggage, if travelling straight to the conference, helped the day run smoother for guests, so have this pre-arranged with the venue, somewhere safe to lock away personal luggage.
Guests really noticed when branding was executed well, so make sure you budget for branding and make it look expensive.
Break-out rooms allow for networking to happen. Speed networking is firm favourite if short on time-set-up arrangements and exchange details quickly.
Conference programmes or websites, which have details of those who are attending at the back, with company details and roles within the company, always helps as it saves time for networking. This will allow your audience to plan who they want to meet beforehand.
Involve and interact with audiences, have things like voting systems during the key speeches.
If your conference will involve workshops, where the guests will split into smaller groups to discuss or complete tasks, have an agenda ready, just in case the room falls quiet. But usually there will be a natural leader…use them to your advantage.
Offer variety in your panel of speakers, audiences don't want to hear the same thing or topic, they want to hear conflicted arguments and debate, in other words intelligent dialogue being exchanged.
Have staff available throughout the venue and for every day the conference runs. Give names of main staff members, so people know who to look for, for specific queries or problems.
Have WiFi username and password ready for guests to use.
Have optional sessions that guests can attend on specific days if running over a number of days.
Social dinners or drinks set up already for guests to attend if they choose to.This is also another good way to offer networking.
Have presentations ready that can be used to train staff when guests return back to work.
Another idea would be to have a live blog which attendees can link to and share the content, therefore you gain more acknowledgement virally.
Many guests like the social side at the end of the conference. With dinner and dance events. Remember if you are going to host this, then you will need to consider AV equipment for the event. Click here to see some examples of formal dinner and dance events we have provided AV equipment and technical support for.
Other Useful Tips
Don't forget that the venue staff will also have a co-ordinator and so may be handy to have them liaise with us, so all parties are clear on what AV equipment will be put in place.
Make sure you rehearse, that way you and the technicians will have a better understanding of the problems which may occur and also what you want the final outcome of the conference to be.
Make sure you invite the key speakers and also attendees!
Archive the material – and also have USB's to hand out with all the necessary documents for the attendees – as well as other documents in the packs to giveaway – or keep costs down and have the material posted onto a site from which the attendees can download it.
Have the details of the conference emailed/posted to all those attending a week in advance, and on the day, have a plasma screen in the foyer with all the details of who shall be speaking at what times and which room.